13 Popular Hobbies that Can Make You Extra Money: A Guide to Lucrative Side Hustles
A hobby is a regular activity that is done for enjoyment, typically during one's leisure time. Hobbies can be anything from gaming, singing, writing, reading, cooking, gardening and many more.
Hobbies can be solitary (involving a single individual activity) or social (including several individuals), and they can be simple or complex. The important point is that hobbies are meant to provide a sense of enjoyment, pleasure and satisfaction, not as 'job'.
Although hobbies are meant for pleasure and at leisure, some hobbies can as well help one generate extra income as lucrative side hustles. Your ability to generate money from your hobby and turn it to a side hustle relies on your creativity and readiness to turnaround your financial status.
It is worthy of note that there is rarely no hobby that cannot bring extra money, but not many people have enough information to help them transform their hobbies to income generating side hustles.
This article provides the list of most popular hobbies that can help you make extra money as well as guiding you on how to transform them into lucrative side hustles. In this post, we will also offer you some tips on how you can begin the journey of transforming your hobbies into an income generating venture even without much experience.
Hobbies that Can Make You Extra Money as Lucrative Side Hustles
1. Playing Musical Instrument like Piano, Guitar, among others.
Photo Credit: Kelvin Udoh (Copyright protected)
This is a hot cake in the series of hobbies that can earn you extra money as a lucrative side hustle. Playing musical instruments is one of the hobbies that raises the spirit of the player while also bringing money. Imagine enjoying the sound of what you are doing, and people are paying you for it?
Pianists (keyboardists), guitarists, saxophonists and other instrumentalists are hot cakes especially in places where churches are rampant. Most churches are ready to do anything to ensure that you remain their instrumentalist, it is then left for you to accept the offer or just "play for God". Besides churches, you can end up playing for musicians and at shows like clubs.
Another way to earn money from your instrument playing hobby is to create video content whereby you teach people how to play it. If you have this hobby and ready to begin making money, good luck, we hope to see you "on top of the bank".
2. Writing:
Writing takes a top position on this list. Having writing as a hobby is a great privilege because you can make money through writing in several ways. Many have turned their writing hobby into a passion that transform them into multimillionaires.
There are several ways to make money from writing. You can decide to start a blog, write a book, publish articles as paid ghost writer or a freelancer.
Books will not only generate you extra income but can turn you into a daylight celebrity and a professional writer and author.
As a blogger, you can earn an average of $20,000 - $500,000 annually if you follow due process, although it also depends on your niche. You can apply to Google AdSense or create account on Adsterra or Monetag that will pay you high through ads. Ads like this generates some revenue which you can access monthly or weekly.
You don't need to write everything for your blog. You can pay other writers or freelancers to contribute to your blog at affordable price while you write at your own pace.
Content Writing Service
We offer a high-quality content creation
service for websites, blogs, and more.
Let us give your content the polish it needs.
Find Out More
So, if you like writing, you have an upper hand. What you thought was a hobby or just a passion may soon place food on your table. You only need to practice it and dream big about it.
Do you have an idea that you want to publish or need advice on how you can earn from your writing skill? Contact us.

If you already own a blog but feel like you are not making enough, we will recommend that you do more in your SEO and keyword research. This keyword research and SEO tool can really help.

As a freelance writer, there are many platforms that you can write website copies, product descriptions, blog content and many more to begin earning money from what you like doing. Platforms like Fiverr and Upwork are great for this.
You can begin to build your writing portfolio by publishing articles with us for free with full accreditation or publish your eBook here.


3. Singing and dancing:
A good voice is a gift many don't realize. Having passion for singing, even for fun can take you to where you would never imagine. All you need is a little motivation to ignite your self-discovery.

Singing is a talent but not everyone sees it as a profession, however, in situation whereby your passion for singing is growing high, it might be important for you to think deeper, perhaps that is your calling.
Most of those excelling in the entertainment industry were just practicing as hobbies but today it is becoming a profession that generates them huge money and takes them to the peak of fame.
How to earn extra money through dancing?
Equally, dancing can become a huge source of income for you if that is your hobby. You don't need to dance like the late Michael Jackson, all you need is the passion to dance.

You can earn money by dancing for musician or creating content on social media platforms like YouTube, Rumble, TikTok, Instagram, or Facebook whereby you dance to different music. You will be surprised to have millions of people coming to watch your display daily. Once your followers increase, monetize your channel.
While YouTube might need more effort, with just a few views, you can begin to earn money on TikTok and Rumble even with little or no followers.
You can also make money from dancing by participating in dancing competitions or advertising your products or other people's products and services while receiving money from it.


4. Photography and videography



Photography is a highly paid hobby that can change your financial status. Most popular photographers today began it as a hobby which has now made them famous; this applies also to videographers.
If you have passion for taking people's photos, it is time to begin earning from it. You don't need to be a professional photographer before you can earn money from your photos. You can focus on your usual work while taking photos as a passion and using your images to make money.

An average stock photo even with your phone can bring you thousands of dollars. Platforms like iStock, Pixabay, Unsplash etc. will help you sell your photographic images and deposit money into your account while you are fast asleep and enjoying your hobby at leisure.

For videography, you can begin to create video content on Facebook, YouTube and Rumble. If you keep uploading amazing videos on these platforms, becoming a millionaire is already your identity.


5. Baking and Recipe Making
Baking is supposed to be a normal cooking process for everyone using the kitchen but because of the art involved, baking has become what many choose as a hobby. In fact, if you know how to bake and you are not making money from it, you need to review your reason.

You can bake only for your friends' birthdays without going into the profession or simply offer advice to organizations that offer such services. Yes, so many organizations are looking for new designs and something special in their products. Your passion for baking should be able to get you up there.

Also, you can make money from baking by starting a food blog where you write content on the art of baking. Food blog is one of the highly paid blogs. In fact, so many brands would want to come and advertise their products on your blog. You can contact a web design/development agency to build a quality blog for you at affordable price.
Creating a video content that brings you income is also very simple. All you need to do is to video yourself whenever you are baking and sharing the video on Rumble, YouTube, TikTok or Facebook.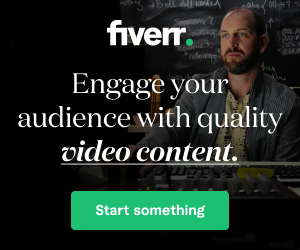 6. Gardening and flower maintenance
Here is another hobby that most people ignore. Do you find yourself attracted to gardening, caring for crops or flowers? You can make huge money from this.
There are many individuals and organizations out there looking for gardeners and ready to pay them huge amount of money. You don't need a professional skill to become a paid gardener, you only need the passion. So, if gardening is your hobby, you can as well turn it to a side hustle and begin to make money from it.
In addition, nurture some young flowers and garden plants. When they grow, place them at your frontage for sale and see how it booms. You can as well begin a leisure garden business where people come to take photos and have some fun from the rosy fragrance of your beautiful plants.


7. Drawing and Artistic Crafts
Artworks is very expensive nowadays despite the rise in digitally generated images and photography. The reason is the special appearance and the amazing skills such works display as well as the amazing information artwork can convey and the historic significance of art.
An artist painting on a canvas |
Photo Credit:
Kelvin Udoh (Copyright protected)

A single artwork can become an international monument in years to come. So, while stroking your brush on the canvas, bear in mind that the outcome can bring you income and fame; you only need to invoke your creative spirit.

The process of earning money from drawing and making an artwork is one of the simplest on this list. Simply promote your works on social media, even when it is a hobby. Let people see your wonderful skills. It would not take long before you have your viewers contacting you to draw them or sell your work to them.
Besides, there are a lot of platforms out there that you can sell your artworks and earn money besides displaying it on public gallery. You can also sell your artwork as NFT. In this case, it is not just about extra money but huge income.


8. Knitting and Beading
Any of the hobbies including knitting, beads and jewel making can bring you extra income. You can use your skill to create wears, head covers, ornaments and jewelries that bring you huge money and serve as side hustle.

Just as you have been doing it as a hobby for personal use, begin to display it to your social media audience and wait for the monetized call that will make you smile to the bank.
You can create either photo or video content showing people how to knit or make beats. Once your followers begin to increase, you are already a boss.


9. Sewing or tailoring
If you like sewing clothes at home as a hobby, this is a 'thumbs up' for you.
Wondering how you can make money from that hobby even when you are not a professional fashion designer, seamstress or tailor? This is it: You only need to start making simple products and sell to people closer to you.

You can create simple head tie, scarf, or shirts. Even if you don't know how to make those products, there are a lot of videos on YouTube, TikTok and other platforms that can help you learn how to make a product from a piece of cloth.


10. Gaming:
It does not matter the kind of games you like playing, you can make huge money and even enter a new profession through gaming. For those who play video games like war movies or fly planes on screens, you already have much of what it takes to fly military, research and personal drones.

In addition to the above sources of income, video gamers are earning money from simply uploading their games online or playing the games live. If you search through Facebook, you will see pages that all they do to make money is gaming.
As a gamer, you are also a huge asset in the movie industry because several scenes require gamers to make a realistic maneuvering. Also, there are some online platforms that pay users to play games.


11. Traveling and Touring



Tourism or traveling is a multi-billion dollar income generating hobby. As a traveler, you can begin a lifestyle blog which is one of the most high-income blogs. Additionally, people like watching videos and images that display amazing places around the world and landmarks they have not known in real life.

Going with your camera or mobile phone while traveling and sharing the videos is as simple as making money from it as a side hustle.
Create channels and begin to share videos from places you go to and wait to receive huge sum of many from social media companies.

You can also become an agent to other travelers like you or correspondent to media companies through this hobby.


12. Sports and Athletics:
Sports like football, racing, boxing and many others are known to change many people's lives financially. Most sportsmen and sportswomen were playing those sports as mere hobbies but today they are becoming professional footballers, boxers, wrestlers, athletes, and making huge income from it.
Having passion for sports can become a major income generating hobby, a side hustle or a main profession. It is all about practicing it regularly and searching out for ways to grab the numerous opportunities out there.
13. Reading
Are you a passionate reader or someone just having reading as a hobby? You can make extra money from reading and make it a constant income generating side hustle.
Some of the side hustles that you can grab as a passionate reader include proofreading, copy editing and translating. As a proofreader, you can earn regular income from blogs, websites and organizations as a freelancer.
Even publishers and authors pay proofreaders before they publish their works. Therefore, it is time to turn your reading hobby into a business that can offer you financial freedom and make you extra money.
Sarcastically, if you have observed any grammatical or typographical error while reading this article, then there is no reason you should be broke.
Your passion for reading is also a great hobby that can make you easily access information and material that can earn you extra money. Reading is a great way to be well informed as there are several books out there to boost your personal finance.
In conclusion, you can turn your hobbies into lucrative side hustles and begin to earn extra income from it. This article is a guide to lead you through. We are set to offer more tips on personal finance, self-development and more that can help you. Subscribe to our free newsletter to receive our next updates on this and more.
Leave us a question, opinion or suggestion in the comment box or contact us.
---